Bravery opens up opportunities, gives you experiences and makes your world bigger. bravery enables you to stand up for what you believe in and reach your courage goals. It is a very important part of being happy and making the absolute most of life.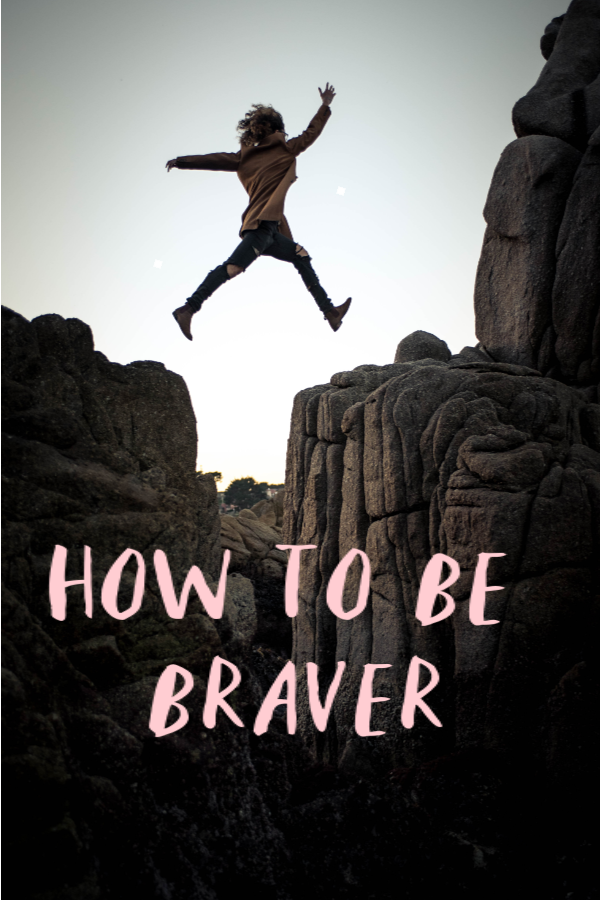 So how do we encourage children to be brave? WelI I have been writing about this week over on Pinkoddys awesome parenting blog so do pop on over and take a look here at How to encourage children to be brave
I have also made a little vlog with a simple but effective bravery boosting exercise in it with some fear busting tips. Have look here.
What would you do if you were braver? Would you climb a mountain, declare undying love to someone, would you write a book, run a marathon, say sorry, take a course?
Really being brave is such a fabulous thing to be and the more you practice it the easier it will become and it can open up your world.
Here are a couple of my favourite, inspiring bravery quotes:
"It takes courage to grow up and become who you really are." ―E.E. Cummings
"You can choose courage, or you can choose comfort, but you cannot choose both." ―Brené Brown
The scariest moment is always just before you start
"If you always put a limit on everything you do, physical or anything else, it will spread into your work and into your life. There are no limits. There are only plateaus, and you must not stay there, you must go beyond them." Bruce Lee