Our book Create Your Own Happy is out now and we could not be more thrilled to finally reveal what we have been working on!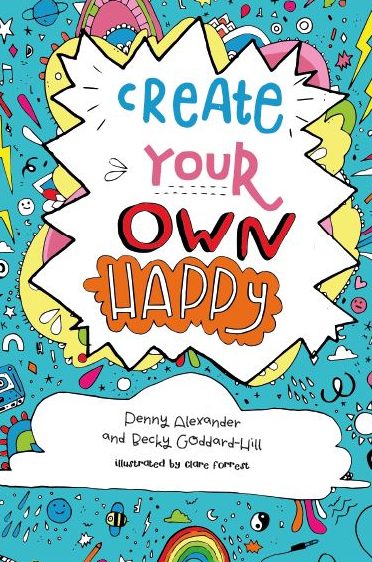 Create Your Own Happy is a book for 7-11 year olds packed full of fun happiness making activities such as seed bombing, creating a happiness playlist, learning to be a good friend and learning to be an includer. Create Your Own Happy sends out the message that 'Your Happiness is Your Superpower' and encourages children to make 'happy happen' in their everyday lives.
Our background in social work, teaching and psychotherapy, plus of course being parents ourselves has taught us that by empowering children to be self-reliant and self -motivated we give them the best chance of success. We (as all parents and carers do) want kids to be as happy as they can possibly be, no matter what life throws at them.
Research says that 40% of our happiness is within our control..let's absolutely encourage our kids to harness that power!
Each activity in the book is backed by science and research. The book is easy to follow and highly illustrated. The activities are creative and fun and can be done by children on their own, with grown ups or with friends. It a tour de force of creativity and the book is designed be drawn on, written in and coloured in.
It includes sections on making yourself happy and making other poeple happy as well as activities designed to make the world happier.
Do you fancy a peek inside?
and ….
We do hope you and your kids love it as much as we loved making it!
You can buy Create Your Own Happy here.